Welcome!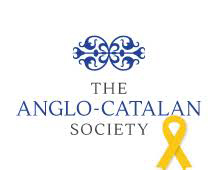 The Anglo-Catalan Society (ACS) exists to promote awareness and appreciation of Catalan culture in Britain and Ireland and to encourage cultural relations with the Catalan-speaking communities. Membership is open to all persons who share the fundamental objectives of our Society. While the Society serves as a professional forum for those involved in teaching and research in Catalan studies, equal importance is attached to the role of bringing together Catalans from all over the Catalan-speaking territories and people with an interest in Catalan language, history, culture and society.

The main focus of our activities is the annual conference which has been held without interruption since the Society's foundation. These meetings are generally co-organised with university academics and take place on university campuses around Britain and Ireland. We have also held particularly memorable conferences in Barcelona, Eton College and the Institute of Germanic and Romance Studies in London. The programmes cover a wide diversity of topics (linguistic, historical, literary, sociological, musical, etc.) relating to all areas where Catalan is spoken, including Valencia, the Balearic Islands and French Catalonia. Members of the Society are encouraged to present their own research and ideas at the conferences and we also regularly welcome distinguished speakers. Since 1999, these have included the annual Joan Gili Memorial lecture, in honour of one of our founder members and honorary life president until his death in May 1998. We also celebrate the life and work of another inspirational ACS member in the more ludic "RIMAT" (Readings in Memory of Arthur Terry). An Annual General Meeting is held at every conference, generally on the Saturday, and these are always characterized by a friendly and convivial atmosphere.

New members are especially welcome!